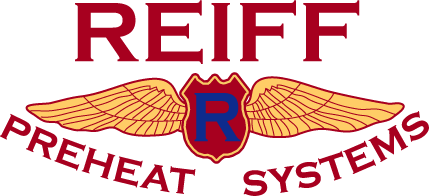 "Long Engine Life Starts With Reiff"
Main Page | Place an Order | Contact Us | FAQ
---
Makes silicone pads obsolete!!
HotStrip Oil Sump Heater
US Patent 6,232,577
FAA-PMA Approved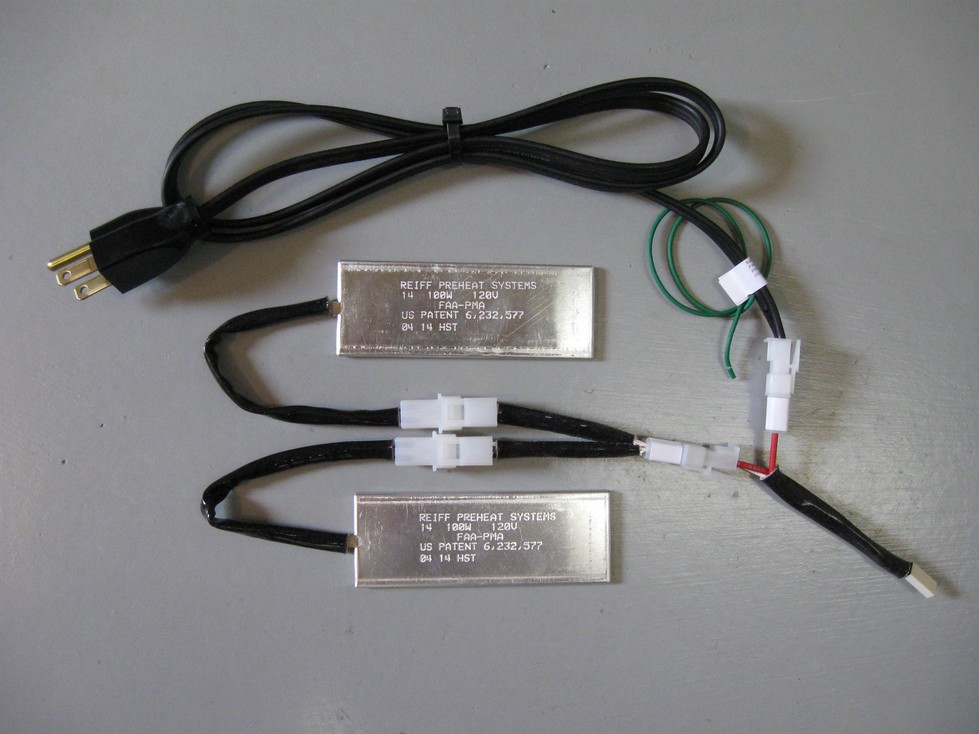 The HotStrip System includes two 100w elements, thermostat, power cord, epoxy.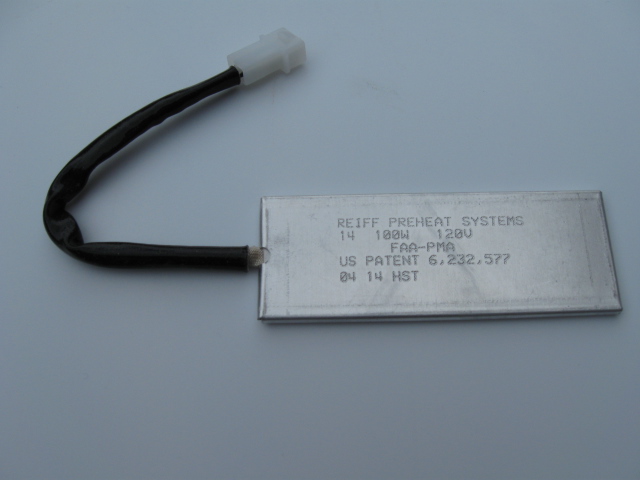 The aluminum HotStrip element is 4" x 1.5" x 1/8" and only 1 ounce

FEATURES
This is the best oil sump heater on the market.

Due to the metal construction it is much more durable and more tolerant of high heat and installation errors than silicone pads are, and it is lighter and less bulky than thick metal plate heaters.
Thin and lightweight like a silicone pad, but made of aluminum for maximum durability.
Bonds to the bottom or side of the oil sump and electrically heats the oil. Heat is then transferred by conduction and convection to the rest of the engine (an engine cover or blanket over the cowling is recommended for best results).
Better heat transfer than silicone pads - aluminum conducts heat 1000 times better than silicone.
Thermostat bonds to sump to prevent overheating (Turbo Systems and HotStrip System). Mounting it remotely on the sump rather than built-in to the heater means it measures the oil temp more accurately, and allows easy replacement if needed.
Unique modular design allows adding heaters if extra heat is needed, and allows easy component replacement.
Dual heating elements for redundancy - if one fails you don't lose all your heat.
Can be removed and rebonded at overhaul time (silicone pad heaters usually can't).
NOTE - the metal HotStrip elements must be installed on a flat surface. For small Continental engines with the oval oil sump (kidney tank), see here Oval Oil Sump Heaters
Why did we develop the HotStrip, is there something wrong with silicone pads?
Can this heater be left plugged in all the time?
---
Main Page | Place an Order | Contact Us | FAQ
Last updated 1/29/10